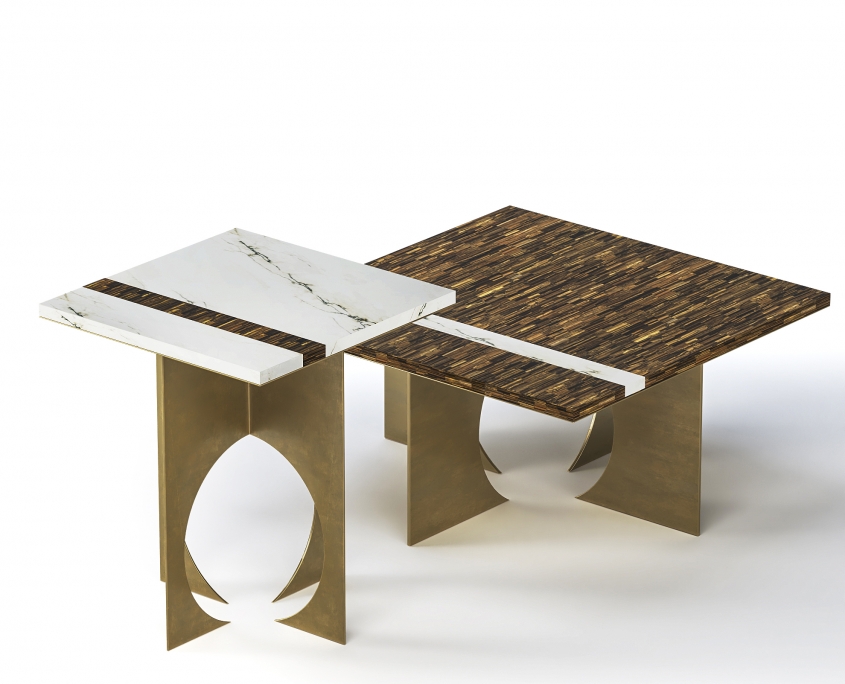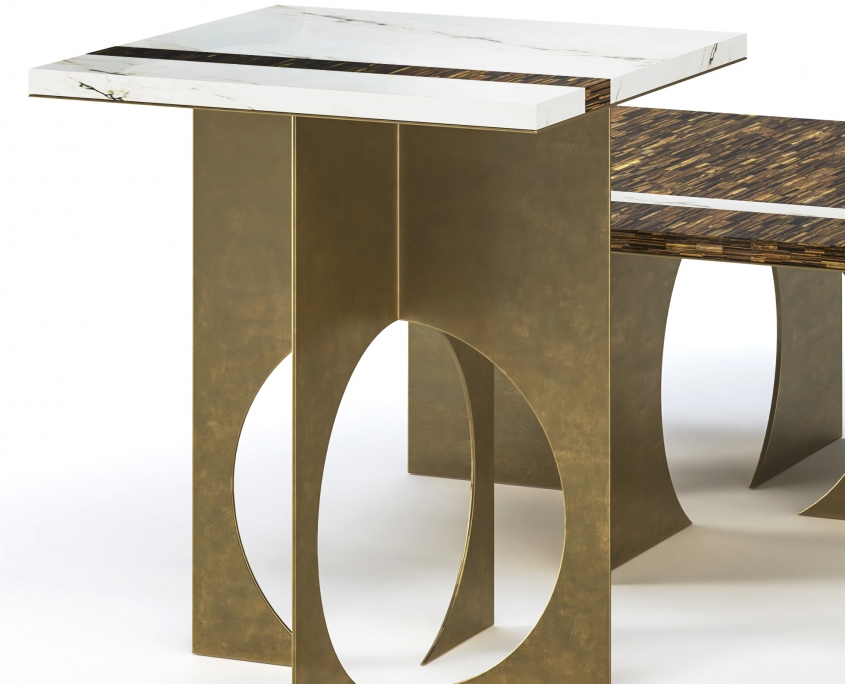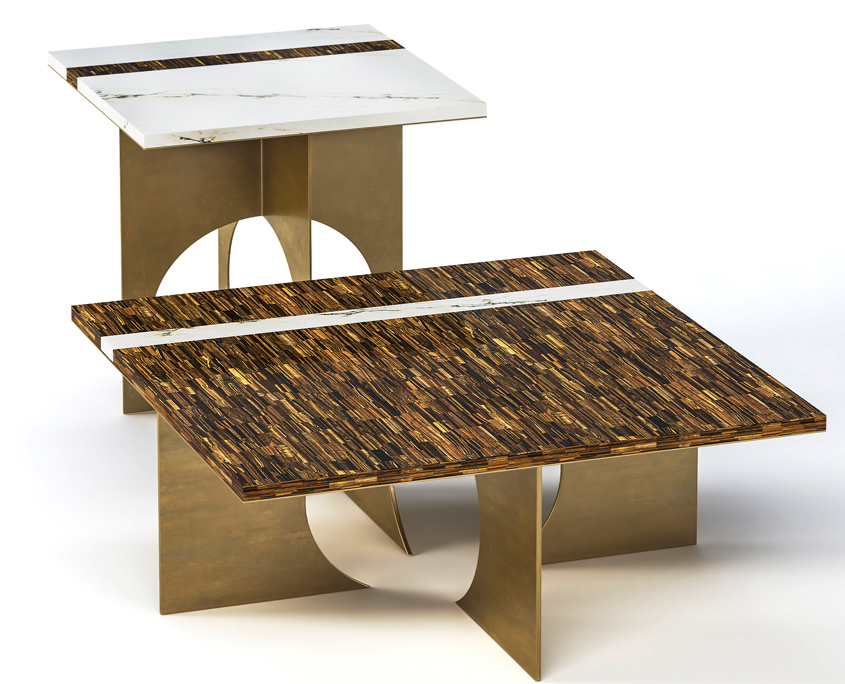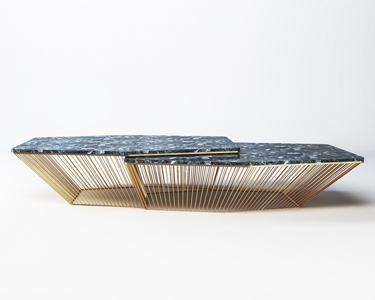 FUSION
The so-called "negative spaces", very well know in design and photography, can bring visual balance to any room, especially when integrated into designs with uncommon shapes such as VITAERA's Lacuna table set.  The special shape becomes the protagonist of this object, without hindering the practical side of it. Lacuna, made of Statuario Marble and Tiger Eye Gold is showcased as a set that can spice up any space. Thanks to its peculiar properties, this semiprecious stone will fill the space with optimism and positive energies.
Tiger Eye Gold, Statuario Marble, Brass.
VITAERA's products can be customized in terms of materials, finish and size. For more options, choose from our range of selected semiprecious stones here.
Back