VITAERA offers a wide selection of our most beautiful stones and gems for interior design projects. Our semiprecious stones are native to Madagascar and are a gift from Mother Nature and testament to the strength of natural elements. This ancient land is subject to intense monsoon rains, which bring to the surface large rock formations whose origins can be traced back 200 million years and is linked to the intense volcanic activity in the region. The raw material brought to light as a result of these natural phenomena is collected with methods which respect nature, the people and micro-economies of the area, before being transported to India.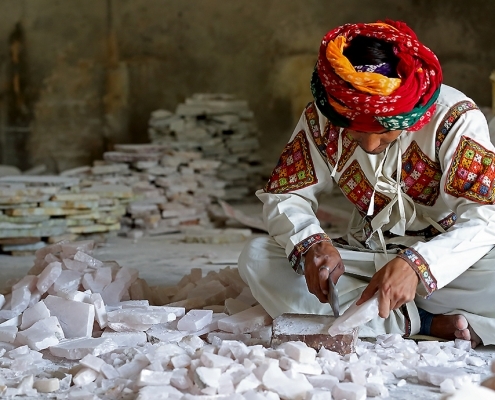 Here, the excellent quality of the final product is rendered by the skilled hands of the artisans who, through their prodigious dexterity, are living heirs of a millennia-old tradition in stone working, an excellence between true art and sheer craftsmanship. To produce flat surfaces as those needed for the final product, we select the most beautiful stones and prepare the surfaces in such a way that the edges align and join together precisely and perfectly. This allows us to minimize the use of resins, resulting in as low as 5-6%, the average use of resin on the market being between 20% and 25%. This way, we enhance the beauty of the stone itself, allowing its natural value to shine through. Such attention to producing every single surface is a fundamental requirement to ensuring the highest quality and value of our semiprecious stones.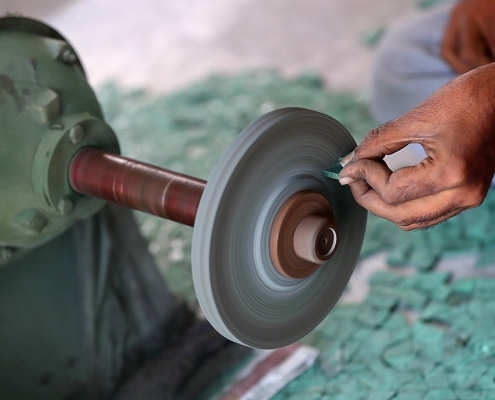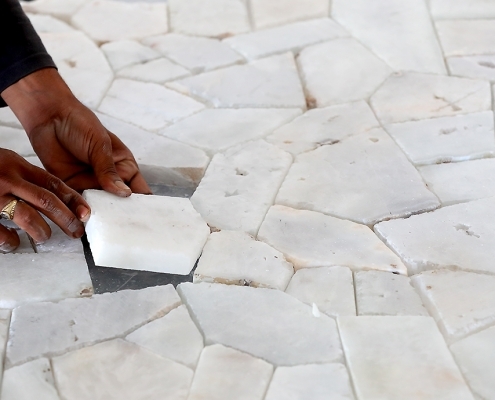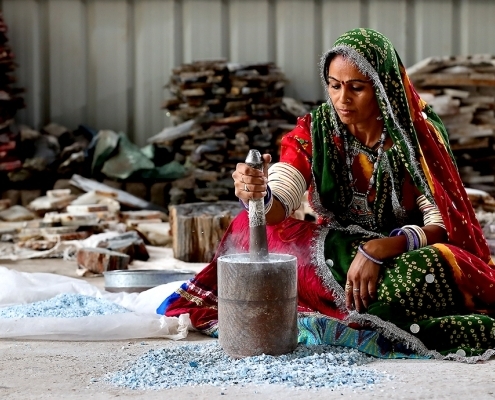 VITAERA collaborates with architects and interior designers for the creation and production of unique combinations of gems and unique pieces of furniture. Thanks to their personal artistic and design contributions, they strive to satisfy the most extravagant and exigent tastes, both through a stretch of the minimalist and poetic and through a formal approach to the Italian style through clean lines, luxurious décor, as well as experimentation with gems and precious material combinations.
The stones not only have stunning aesthetic qualities which have enchanted beholders ever since ancient times, but they also hold within a real, natural energy which is poured out on the health and well-being of people. Each stone has a fascinating story to tell, and we will be more than happy to share it with you.