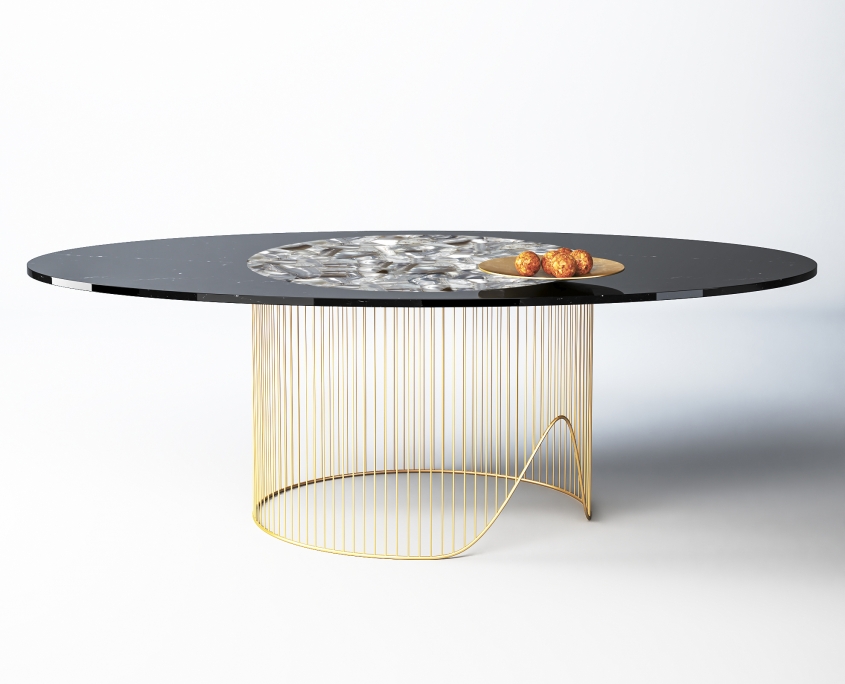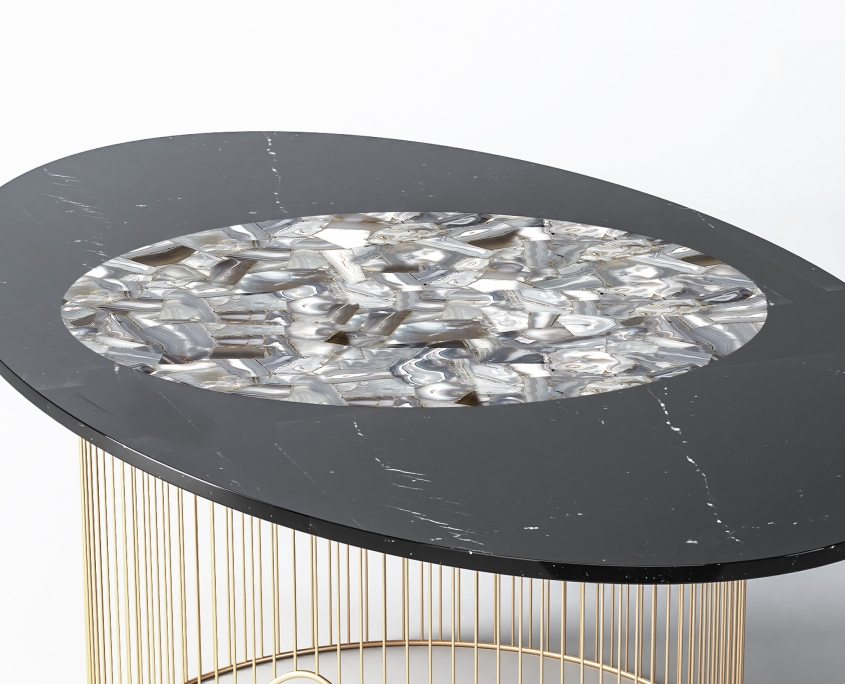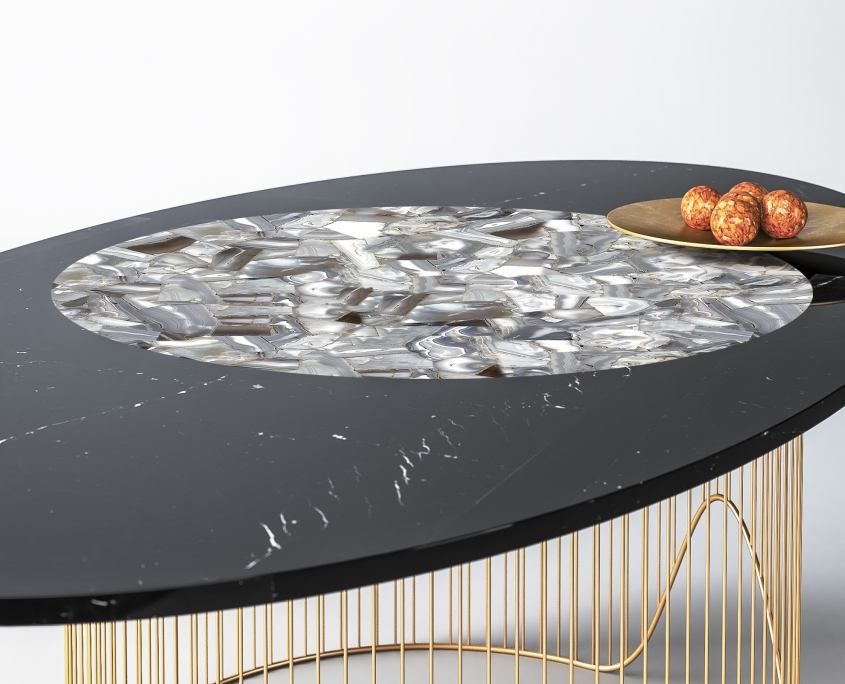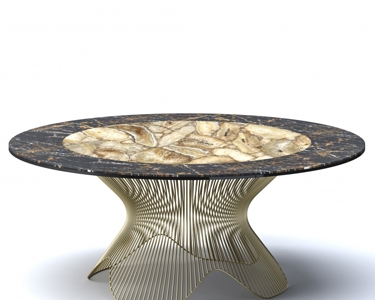 SELENE
The unusual shapes are always fascinating and easily seduce us, just like the Lilith table made by Vitaera's designers. Inspired by the sinuosity of feminine forms, Lilith emerges as a dazzling and sumptuous piece of furniture. The tabletop captures us thanks to the exciting dialogue between the Gray Agate and the Black Marquinia Marble, with its unique and intense white veins. As for the properties of the gemstone, Gray Agate enhances the essence of physical and intellectual balance, making Lilith a precious choice for your home or office. As a table's support, instead, a metal structure in brass dominates the entire composition, giving it a touch of majesty.
Gray Agate, Black Marquinia Marble, Brass.
VITAERA's products can be customized in terms of materials, finish and size. For more options, choose from our range of selected semiprecious stones here.
Back