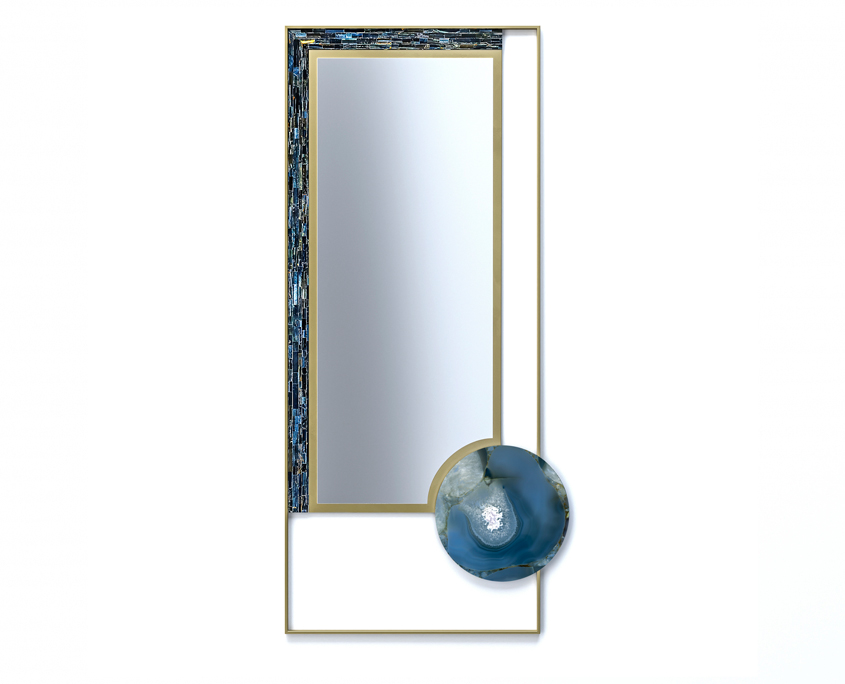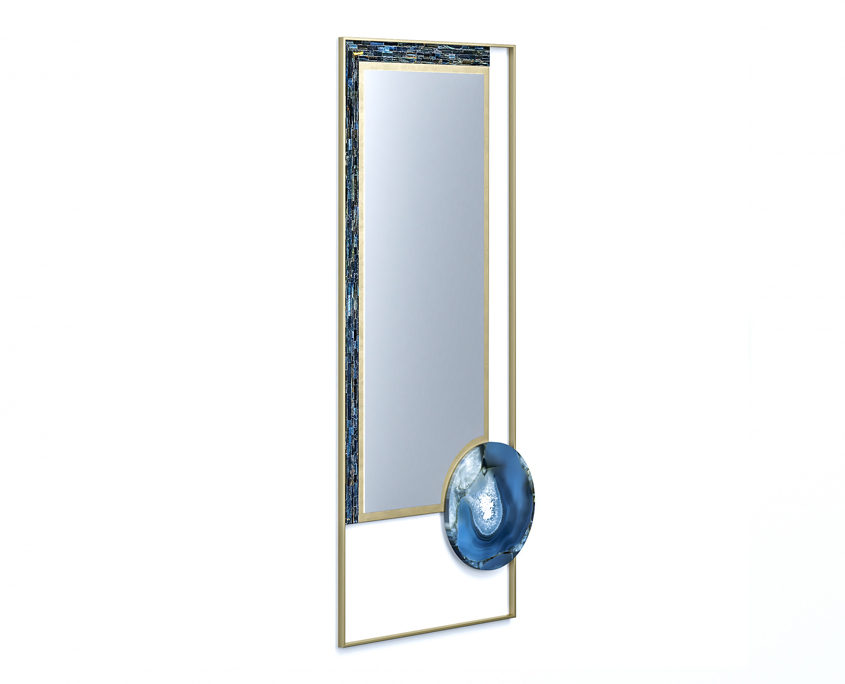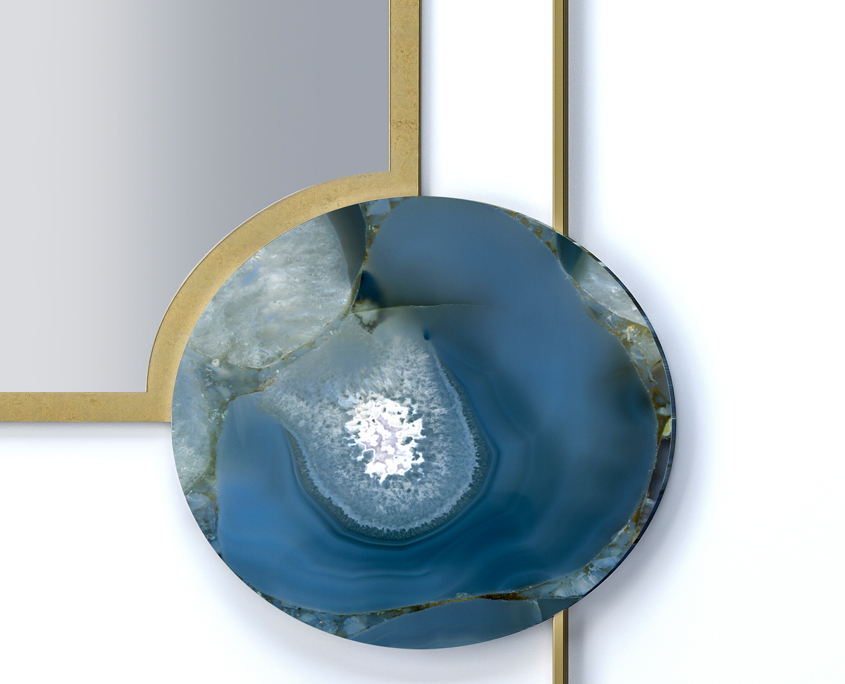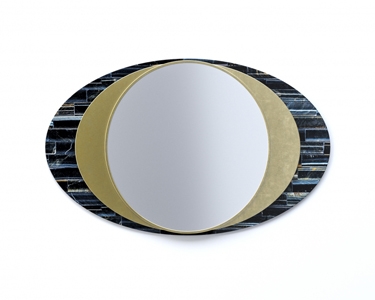 ANJA
The Eclipse mirror has been conceived with a rectangular frame partially outshined by a round-shaped precious point of interest. This mirror is perfect for spaces which require decorative objects with lots of charisma. Its rectangular design depicts a scene in which nuances of blue are complemented by the unique texture of the Tiger Eye Blue stone as well as by the double metallic case made of brass. The Blue Agate, in its round shape, brings a dose of equilibrium to the design, and as a real eclipse in the sky, it expresses a peculiar beauty.
Blue Agate, Tiger Eye Blue, Brass.
VITAERA's products can be customized in terms of materials, finish and size. For more options, choose from our range of selected semiprecious stones here.
Back