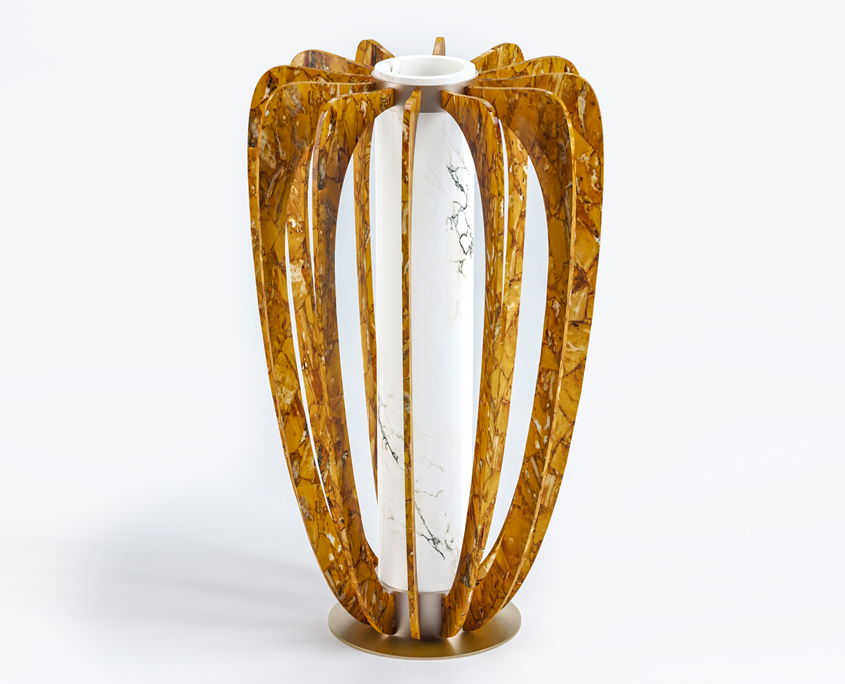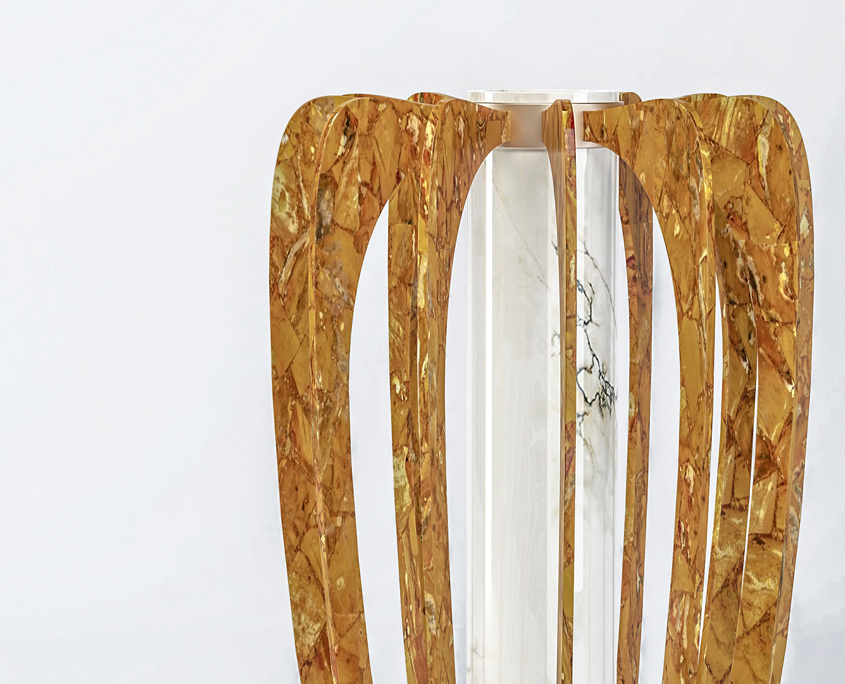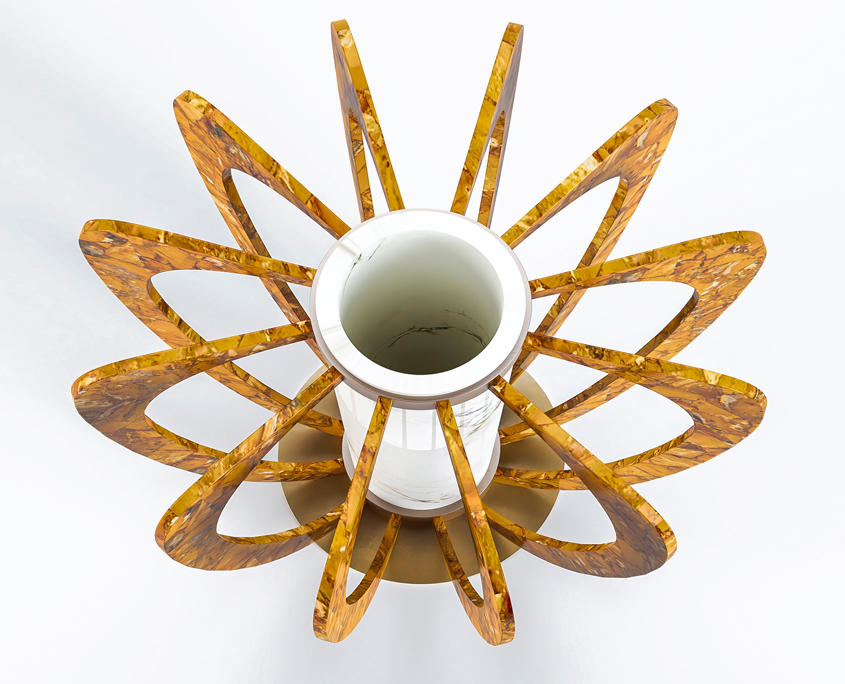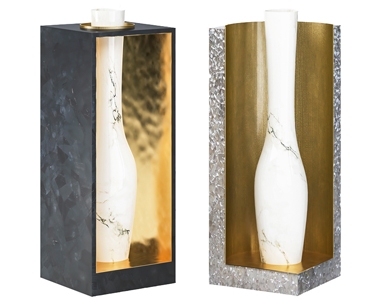 KERAMO
The Egio vase shines thanks to the thick ribs that start from the base and reach the top of the vase itself, made of Yellow Jasper, similar to the hot plasma of the sun. These elegant branches revolve around the vertical core of the vase made of Statuario Marble, wrapping the entire composition in a harmonic form reminiscent of an echo, thus amplifying the feelings of completeness and calm. Throughout history, the energy emanating from the Yellow Jasper has been compared to the healing properties of the sun. Even your flowers will benefit from it.
Yellow Jasper, Staturario Marble, Brass.
VITAERA's products can be customized in terms of materials, finish and size. For more options, choose from our range of selected semiprecious stones here.
Back