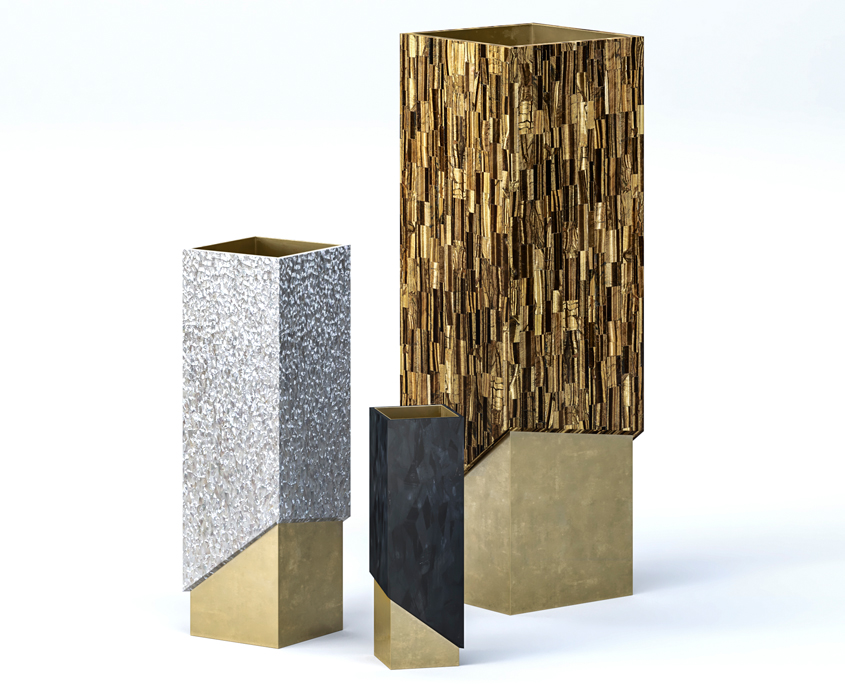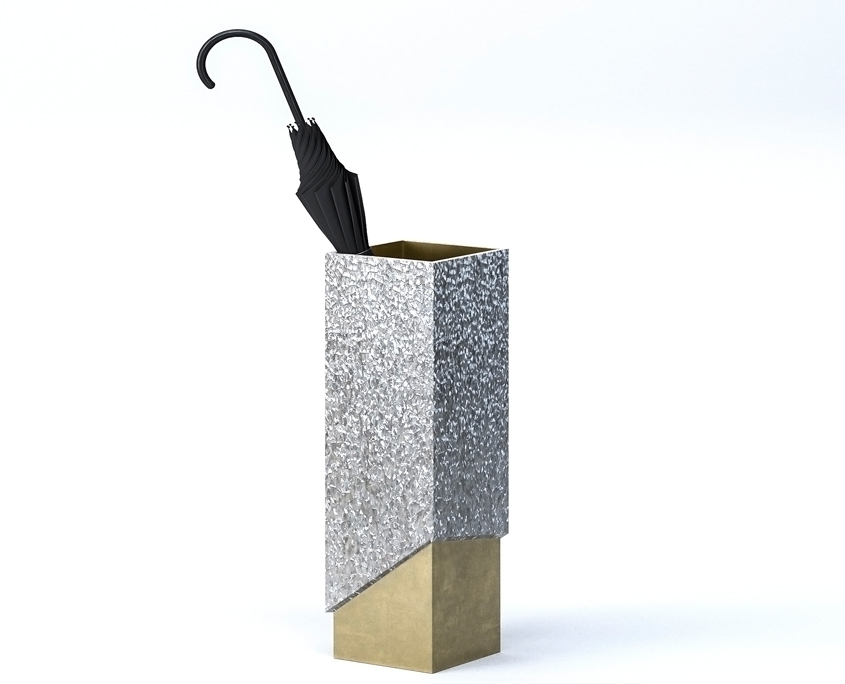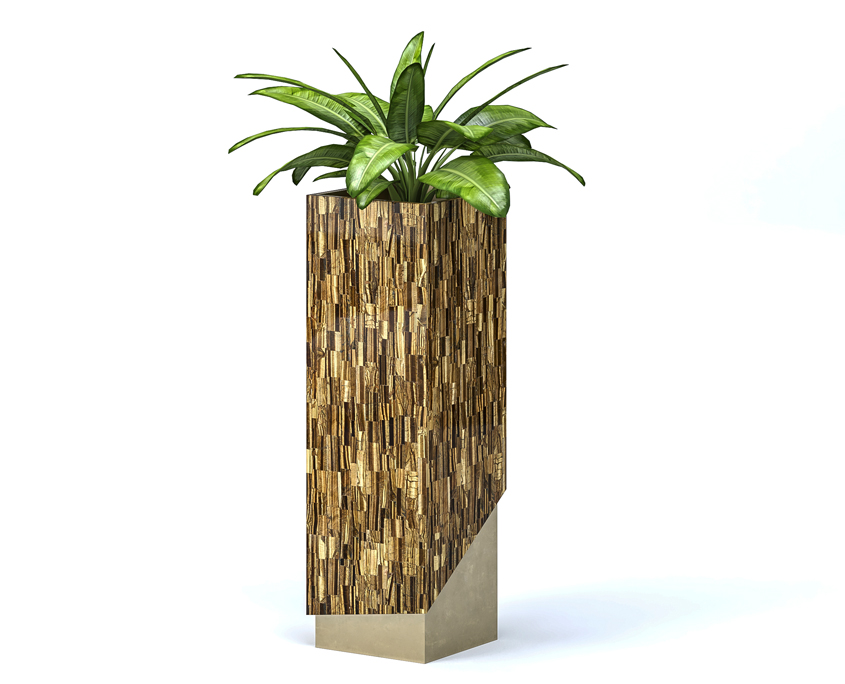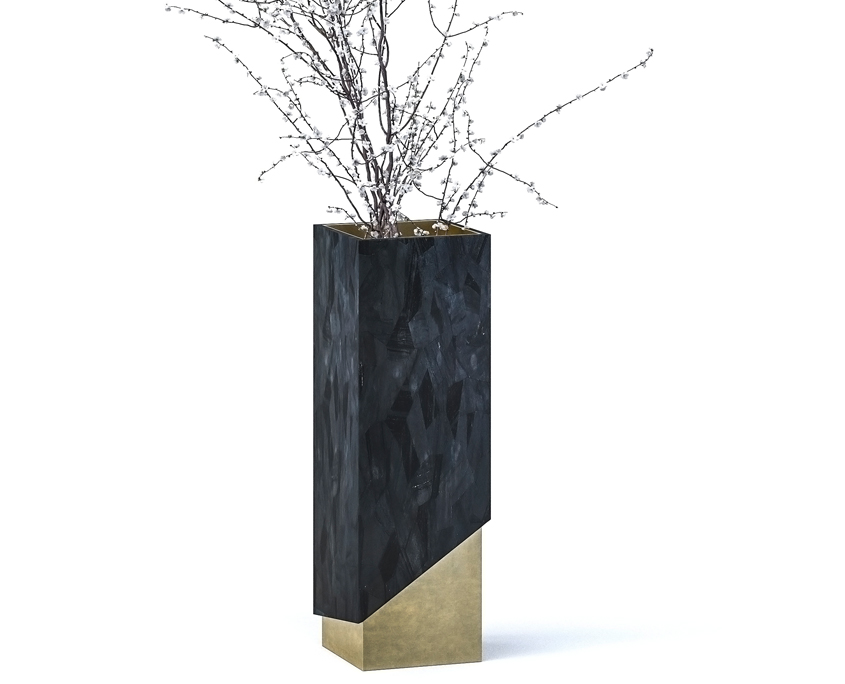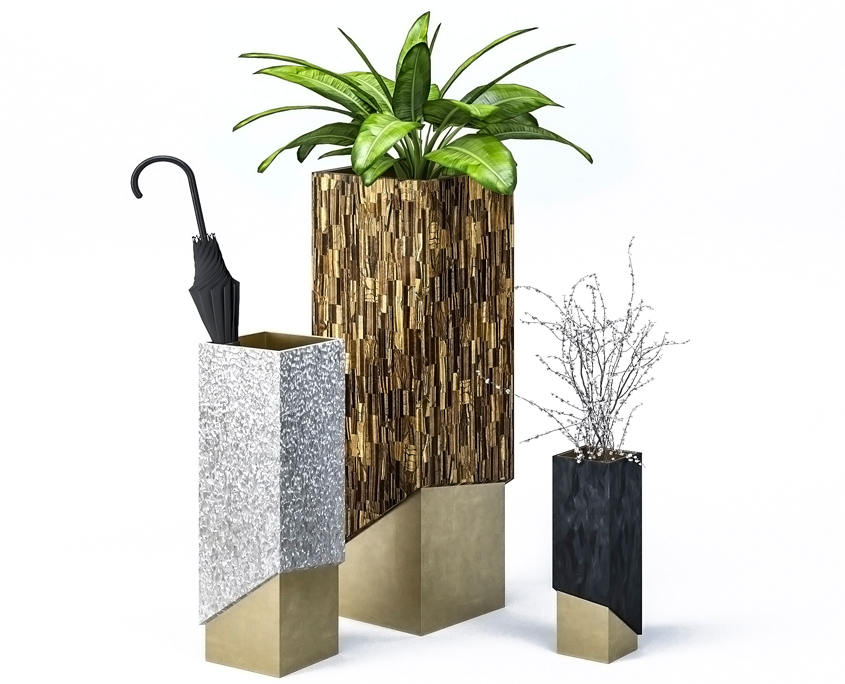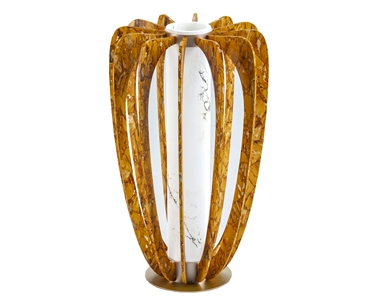 EGIO
The Overtone collection of vases and umbrella stands has been realized through a careful selection of some of our most beautiful semi-precious stones: Mother of Pearl, Hematite and Tiger Eye Gold. These stones offer a sophisticated touch to every single vase, accentuating the distinctive character of the collection. As a set or as a single piece, Overtone floor vases become a harmonious symphony of styles and textures. The brass soul of the vases, covered with gems, shows a set adaptable to different uses: a vase for seasonal plants, a pedestal for flower pots or a classy umbrella stand.
Tiger Eye Gold, Mother of Pearl, Hematite, Brass.
VITAERA's products can be customized in terms of materials, finish and size. For more options, choose from our range of selected semiprecious stones here.
Back