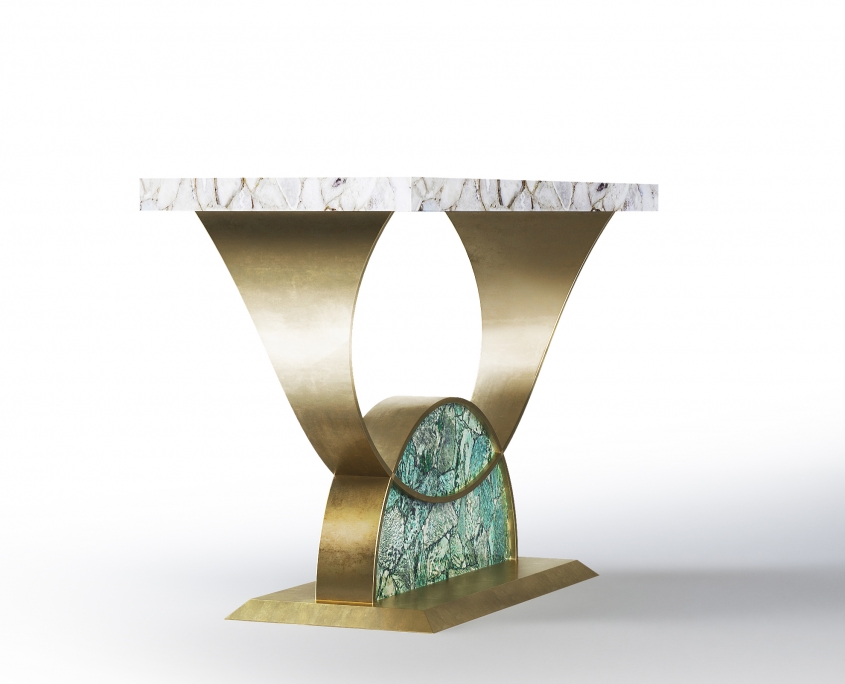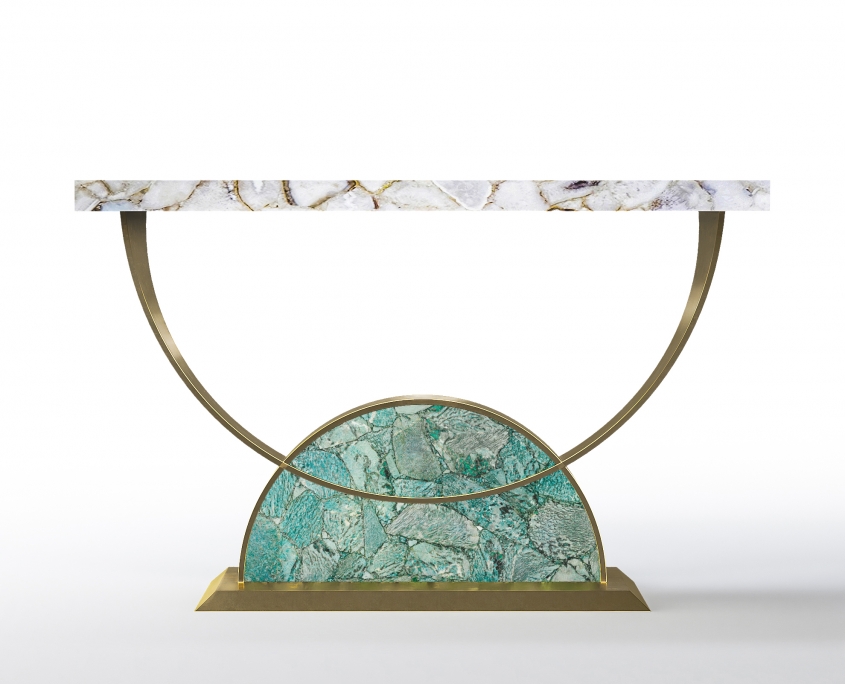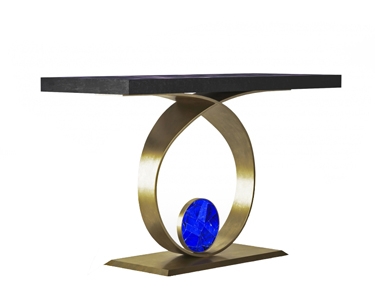 ASTRAL ALFA
Iconic and unparalleled, the Pixel Cabinet presents a ground-breaking work of pioneering design. This piece carries the dedication and art of those who built it, a variety of traditional production techniques to craft an avant-garde furniture piece that is authentic, joyful and a perfect match for the digital age. Its playful character is captured in shape and color palette, challenging design and finest craftsmanship.
PRODUCT FEATURES
Made out of 1088 triangles, the upper part of the Pixel Cabinet plays with perception and combines exceptional materials with multicolored compositions to give the cabinet a unique, striking design: handmade leaf gilding triangles, 10 different types of wood leafs from palisander to African walnut veneer, and lacquering. Behind its two doors, this bar cabinet surprises with a timeless combination of aged mirror and a diamond quilted blue silk fabric, containing nine interior drawers, each one with its own golden knob. The polished brass base gives Pixel a unique and sophisticated character.
ARTS AND TECHNIQUES
Joinery, Upholstery, Jewellery, Silvering, Varnishing, and Application of Silver and Gold Leaf.
MATERIALS AND FINISHES
Wood, Mirror, Acrylic, Gold Leaf, Silver Leaf. Varied choice of colors
DIMENSIONS
W 81 cm | 31.5 in D 60 cm | 23.6 in H 163 cm | 64.2 in
CUSTOMIZATION
Custom sizes and colors are available with an upcharge.
CLEAN AND CARE
Glass cleaner for the shelves, dry cloth for the lacquered parts and a dry cloth metal cleaner for the handles.
CUSTOMIZATION
Endless possibilities: choose from different materials, colors, finishes and fabrics, and play with dimensions and interior features.
BESPOKE
We are ready to craft the most demanding wishes into your own masterpiece, supported by haute craftsmanship and passion for innovation.
Back