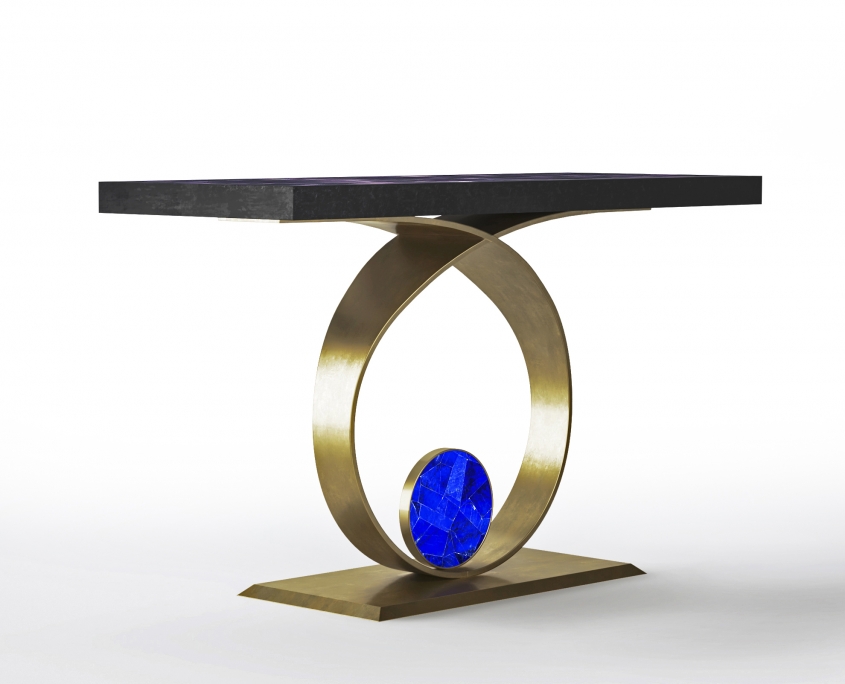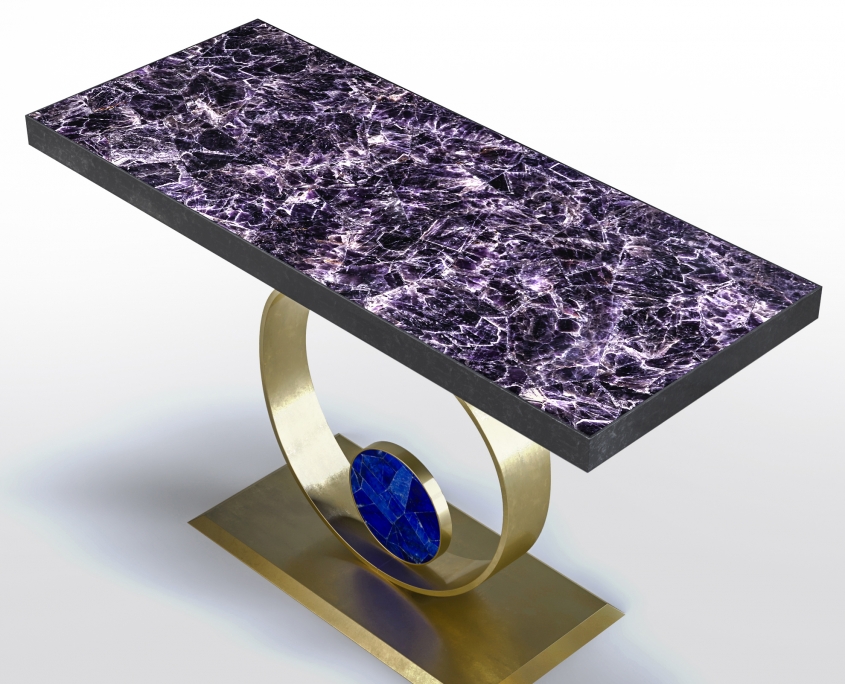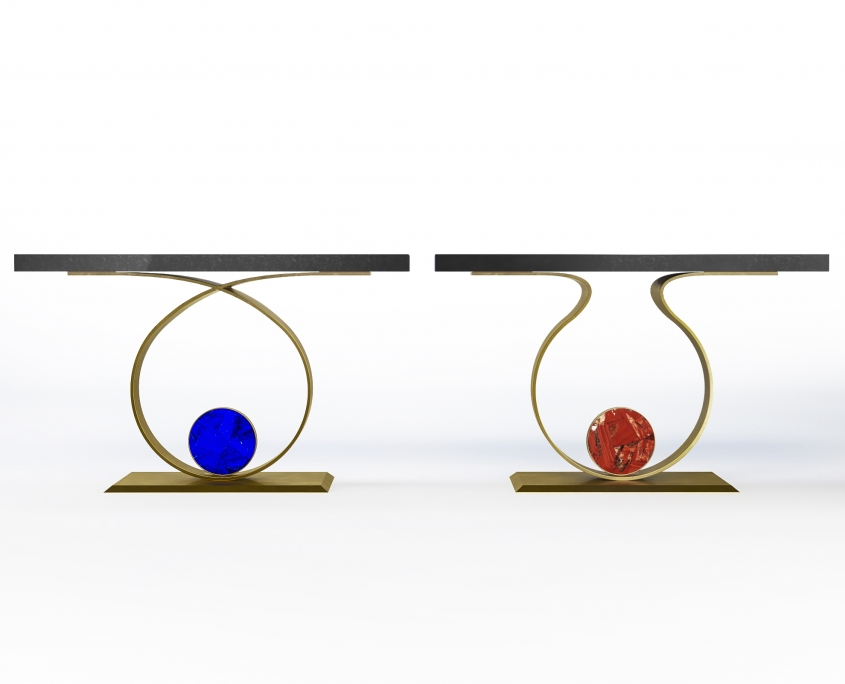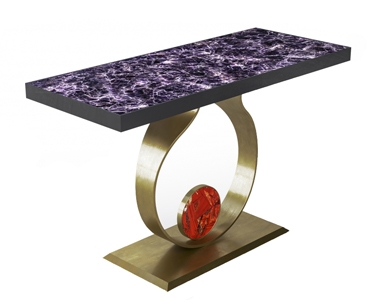 ASTRAL OMEGA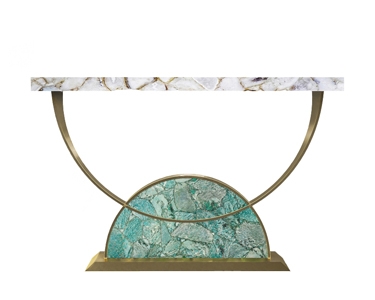 ARCADO
Having its roots in the Greek alphabet, Alpha was always enclosed by a mystical glamour.
Alpha is suggested through an elegant looped brass line that supports the table top made from Amethyst, a stone worn by ancient Greeks as an amulet for protection. The lower part of the console balances the design with a circular insertion of Lapis Lazuli, with its intense blue color reminiscent of the sky and its gold-colored veins reminding the stars.
Amethyst, Lapis Lazuli, Brass.
VITAERA's products can be customized in terms of materials, finish and size. For more options, choose from our range of selected semiprecious stones here. 
Back