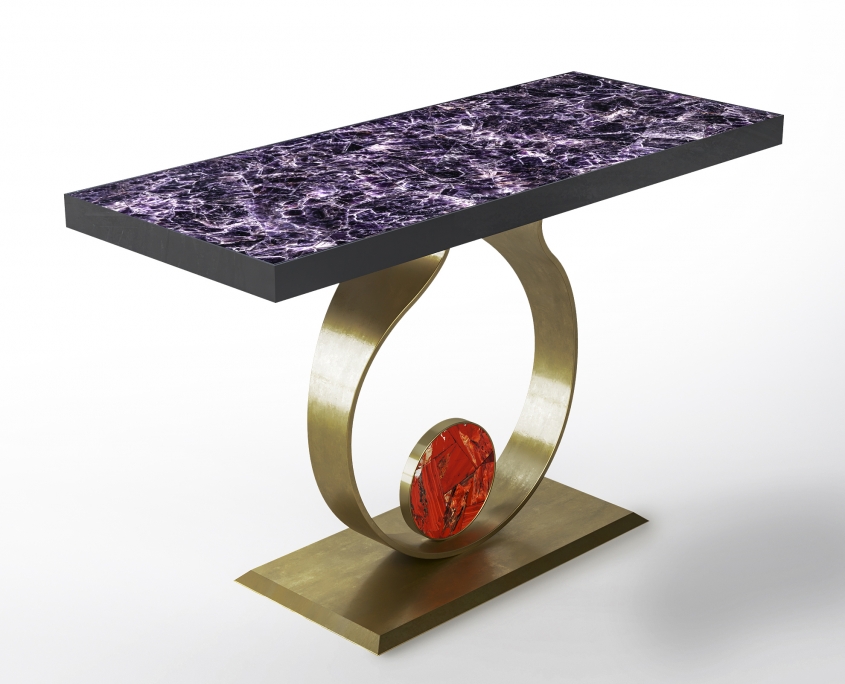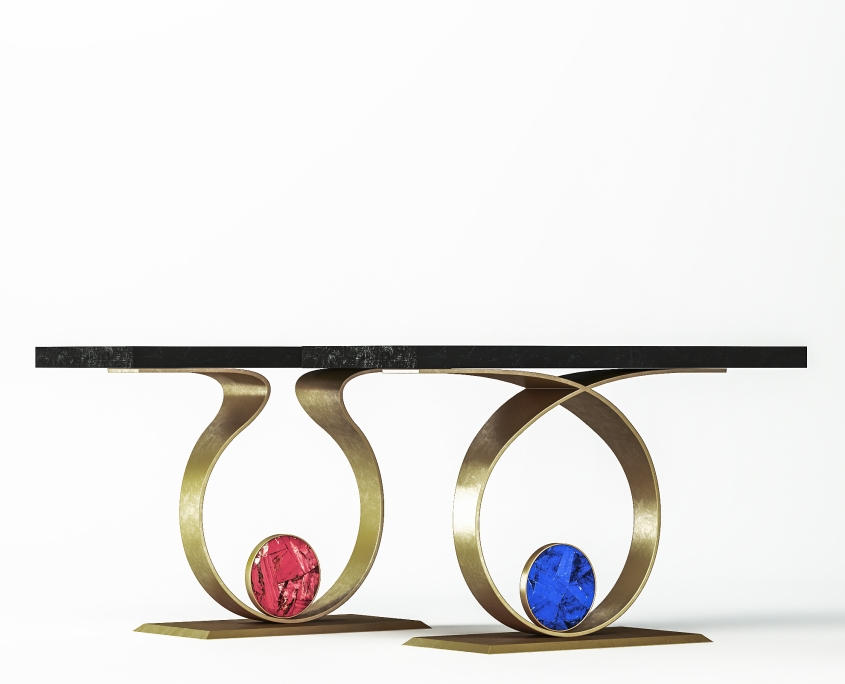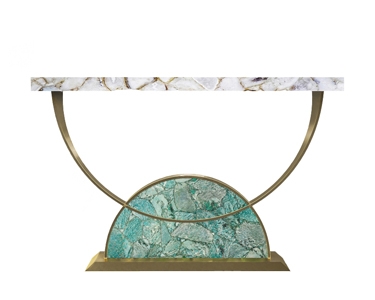 ARCADO
Inspired by Greek culture, the Omega console by Vitaera marks an original design choice, combining atypical architectural lines with fascinating gemstones, enhancing the mystical nuance of the sign of the Homeric alphabet to which it is inspired. The Red Jasper, located at the bottom center of the console, known as the stone of vitality and resistance, completes the table top in Amethyst, and accentuates the robust brass line that defines the Omega sign as the focal point of the composition.
Amethyst, Red Jasper, Brass.
VITAERA's products can be customized in terms of materials, finish and size. For more options, choose from our range of selected semiprecious stones here.
Back