Jasper comes in all shapes, sizes, and colors. It's time for us to take a deeper look onto the Supreme Nurturer, the Yellow Jasper – a stone defined by its grounding and stable characteristics. Traditionally, jasper has been a gemstone worn by shamans and priests across history.
While the time for wearing amulets and complicated jewelry has probably passed, Yellow Jasper is mostly used as a decorative stone these days, but for those who know of its amazing properties it is worth more than its esthetic attributes. Of course, it isn't for everyone, and it never has been. Throughout history, only the selected few could afford such a precious gemstone.
The stone is ideal for lending emotional support, improving strength and self-discipline and boosting all energy levels, with a particular accent on the physical level. Jasper has incredible effects on the internal organs as well, restoring the tissue of the kidneys, spleen, bladder, liver, and stomach. It boosts physical energy levels, lending emotional support and strength in self-discipline. Its slow, steady vibration helps avoid extremes and encourages perseverance.
It is also useful for long periods of fasting: reduces alcohol over-consumption and makes each meal flow better, by easing up the digestive process. When we combine all these features together, it becomes clear that the best place to benefit from this yellow stone would be a restaurant: it instantly upgrades it into the most popular spot for business or… romantic dinners, offering an elegant, yet nurturing, ambiance.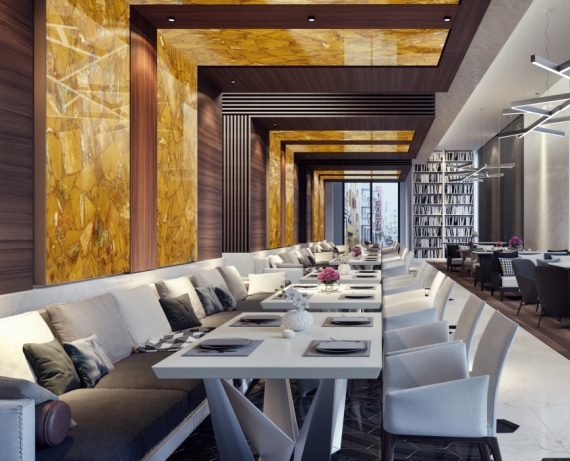 Back